It has taken me almost a year to work up the courage to finally list some of my projects for sale on my
Etsy shop
. Now, it is finally open for business. I'm starting out slow, with only a few items. But hopefully within the next few weeks you'll find a good assortment of items for a variety of occasions. While I spend most of my crafting time sewing, I hope to also sell other items as well. Check back regularly to see what I've been inspired to create. I will also be offering customized projects, so if there is something specific you are looking for, let me know & I may be able to create it for you!
Here are the current items I have listed in the shop.
1.
This adorable emerald & hot pink
small zippered pouch with a navy blue zipper. It features a cute little pleat on the front and back, and a flat bottom. It is the perfect size for storing small cosmetics in your purse, or for tossing your phone, keys & debit card in for a quick run to the store.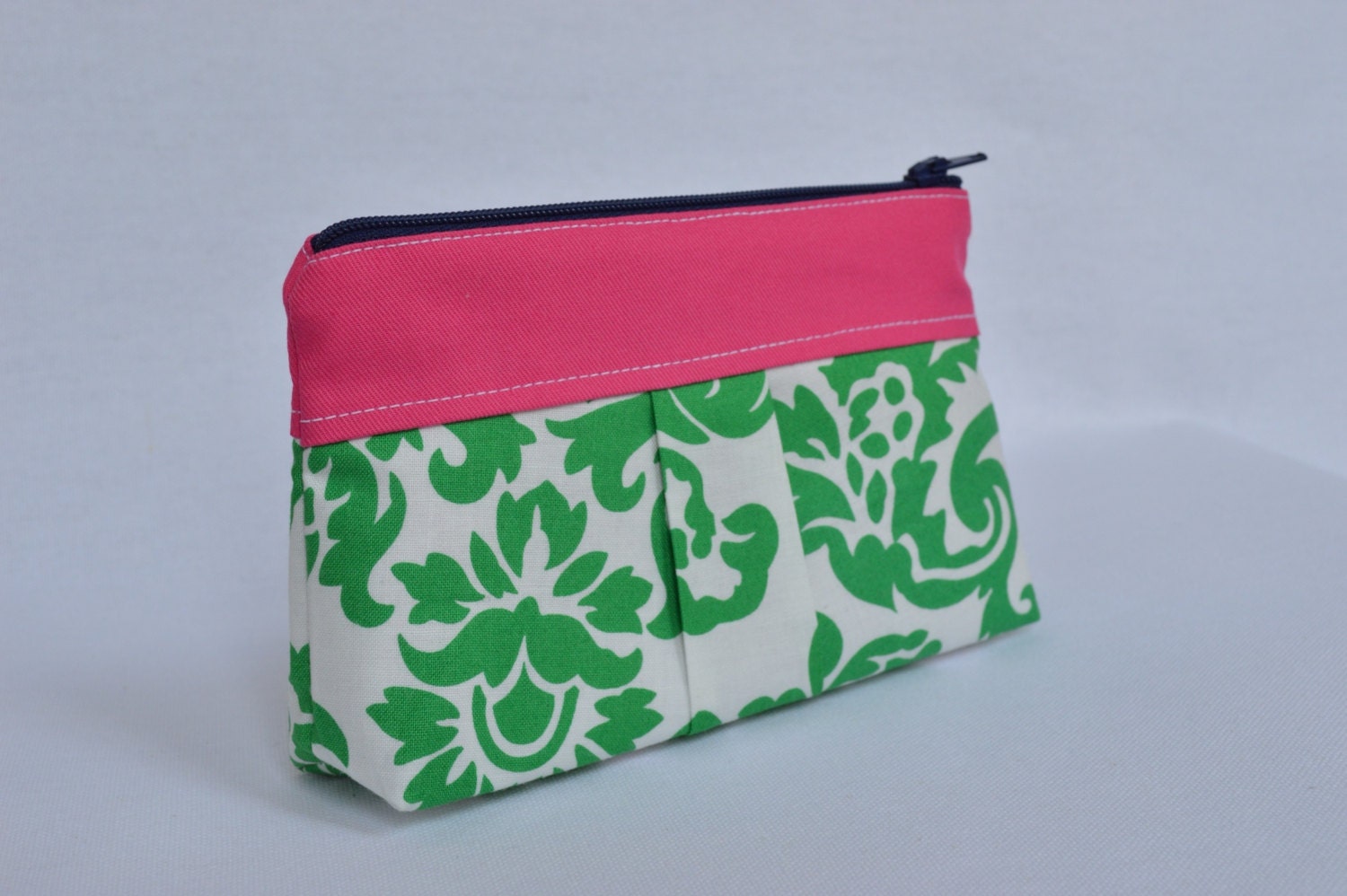 2.
This next bag
is similar in style to the first, but a little bigger. Its pleat is constructed in a slightly different way for a completely different effect. It features more of a rounded bottom than a flat one, but still stands up nicely on its own. It features a green polka dot top with a pink & green floral base. The interior is also the same green polka dot. The zipper on this one is a light pink. This bag is the perfect size for holding your makeup while traveling, or to organize a larger purse. It measures approximately 9x6.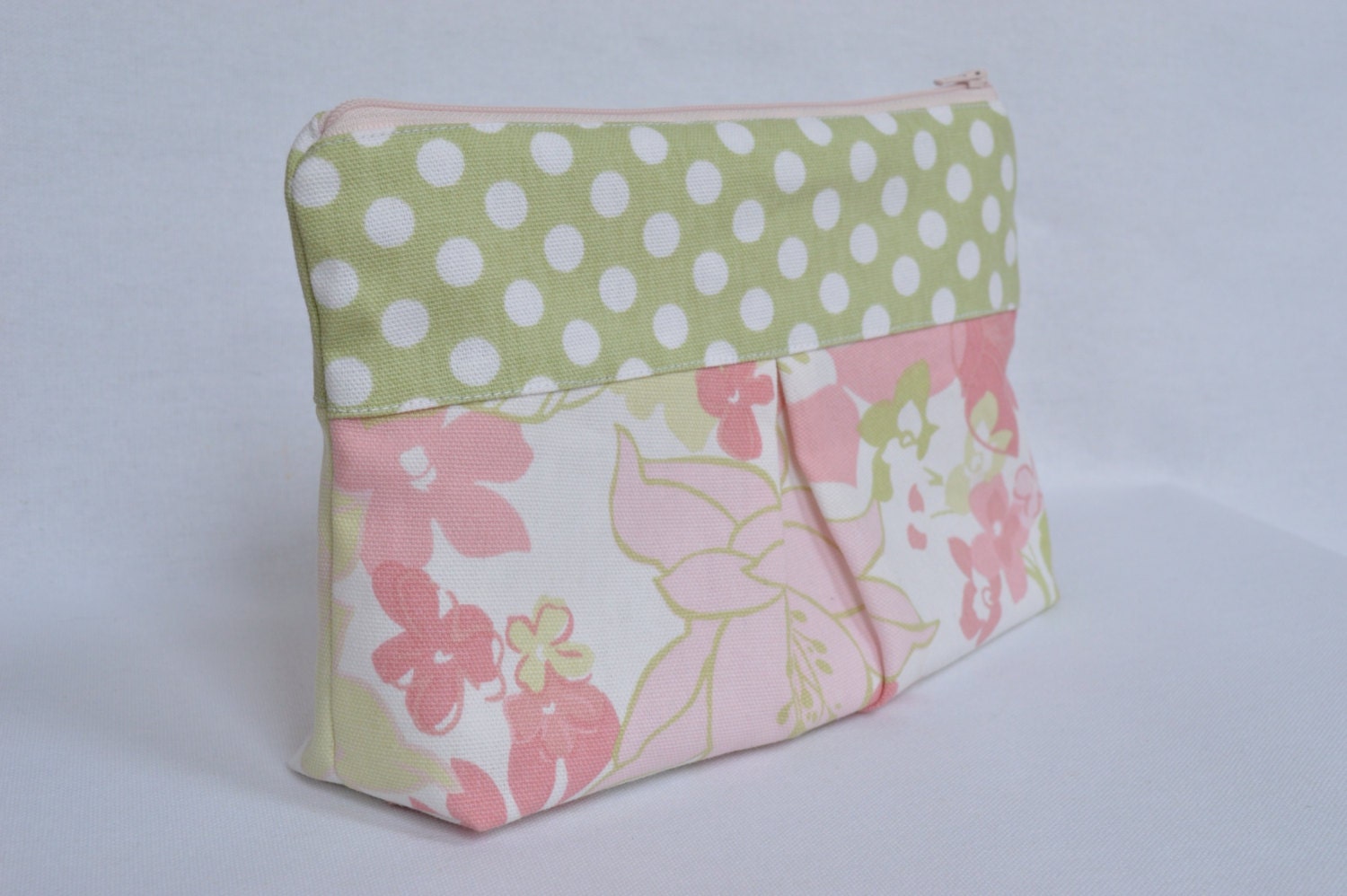 3.
This final bag
is about the same size as the second one, but with a slightly different design. Its focus is the bright and funky lime green zebra print, with a hot pink interior and a hot pink zipper. The bottom is squared off nicely but also collapses flat for easy storage. This bag is also great for makeup, toiletries, accessories, or anything else you can think of.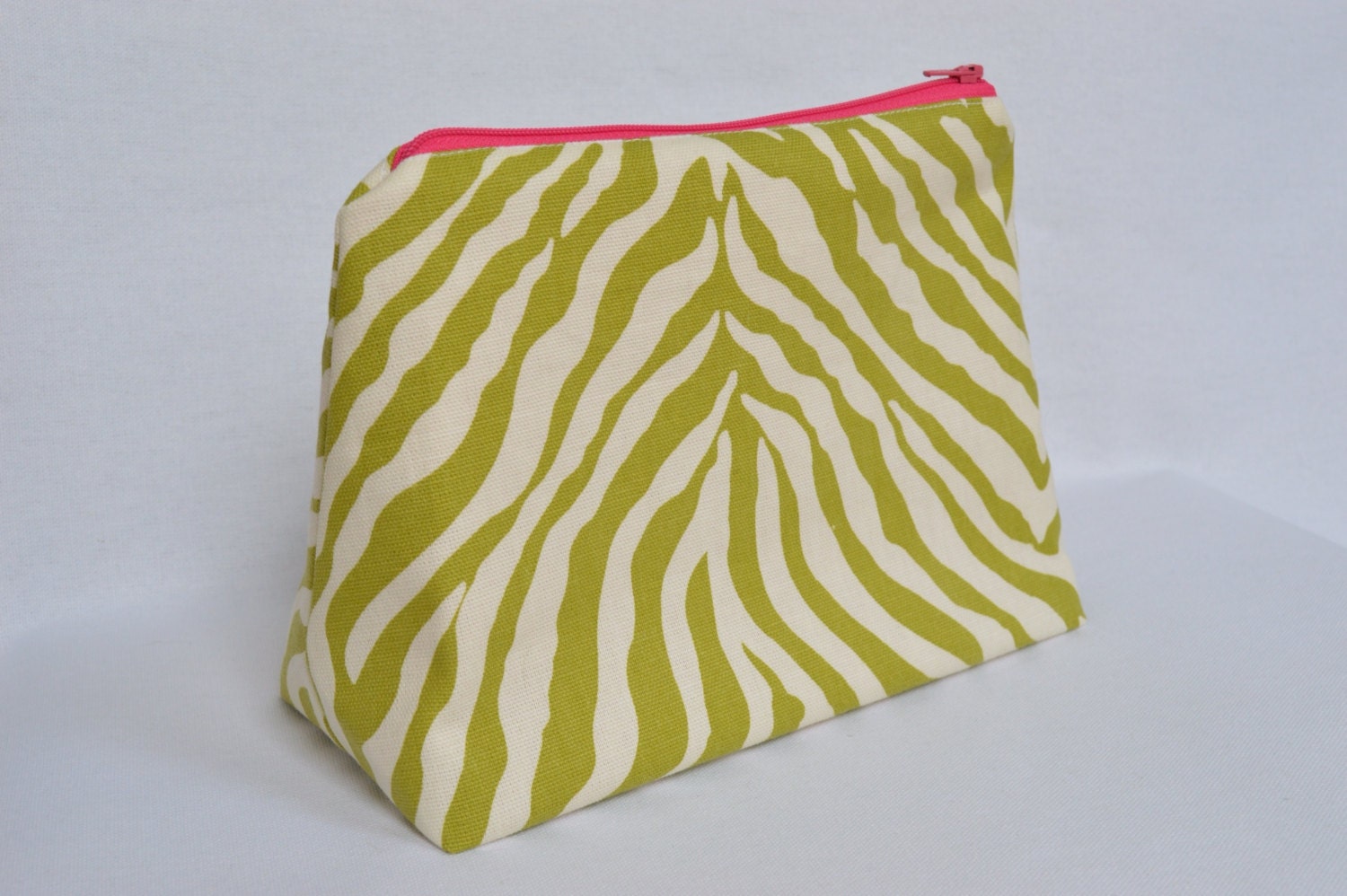 Take a look at my
shop
for more details on each item and more pictures.