Football is a new thing for me. Growing up, my family never watched football... except maybe the Super Bowl. And even then, it was more of an eat-chicken-wings-and-watch-the-funny-commercials kind of experience than really watching the game. And then something happened. I met Hubby. And he loved sports. College sports. Specifically, those sports played by the Tar Heels of UNC-Chapel Hill. Even more specifically, Tar Heel basketball.. and football. So, the year we got engaged, we started buying season tickets to the basketball games. And the year we got married, we added the football season tickets as well.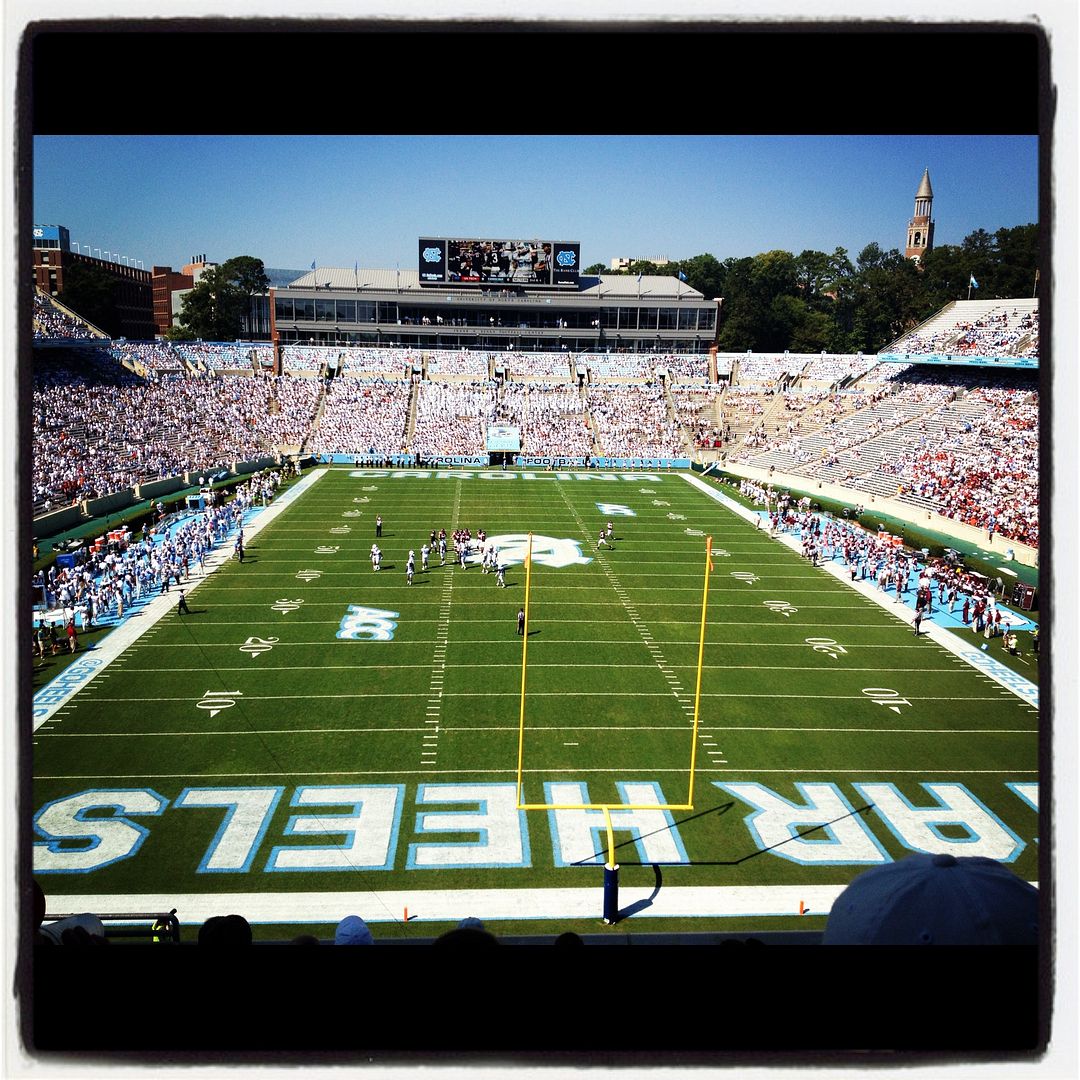 I easily came on board with the basketball games. The stadium is loud and full of excitement, and the games are fast and very easy to understand (for a girl completely unfamiliar with any sports besides golf). And the year we first bought tickets, the Heels were pretty great and fun to watch. And, of course, Michael Jordan played there!
And then came football. The first year we had football tickets, the Heels were... well... not awful. But not super fun to watch for a girl who didn't understand how the game was played, didn't like shivering on a cold metal bleacher seat, and thought there were much better ways to spend a Saturday afternoon (shopping, anyone?!). So, needless to say, I needed some convincing. But, I loved my new hubby, and wanted to enjoy the things he enjoys. So I toughed it out. And over the next couple years we got better seats, the team got better, and I finally learned the meaning to words like "down" and "sack." Now, I won't go so far as to say I *love* football. But, I do now enjoy going to games. And will even admit that I look forward to them!
So, at the end of summer, I was shopping in a local card shop which also stocks plenty of local college team paraphernalia. And I saw a burlap football door hanger for a rival team. And I thought it would look really cute on our front door... if only it had been the right team! I looked around the shop to see if they had a similar one for our dear Tar Heels, but no luck. Later that night, an internet search also did not turn up any results. So what's a crafty girl to do? Set out to make it herself.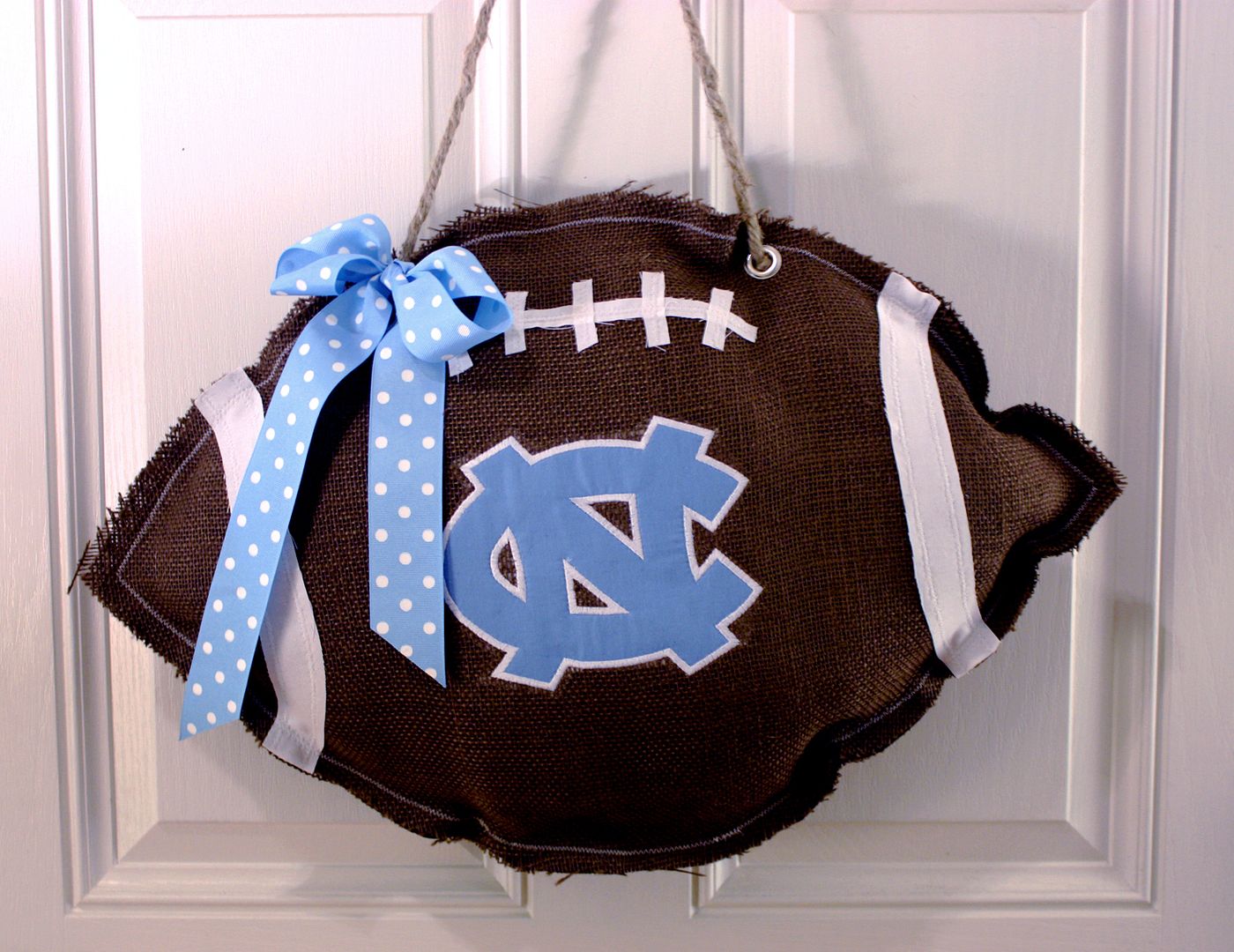 The one I had seen in the store had been painted, but I decided to make mine completely out of fabric, and applique the UNC logo onto my football using my awesome Bernina. I used a rather open-weave dark brown burlap, lined inside with a simple brown quilting-weight fabric to keep the batting from showing through. The original I had seen had been assembled around the edges with glue or some other adhesive, but I chose to use my sewing machine. I added nickel plated brass grommets, an adorable blue and white polka dot bow, and hung it with jute rope.
I love this door hanger and am thrilled to have it hanging on our front door to support the Tar Heels. And Hubby loves that his wife will finally fully admit to being a Tar Heel Football fan!