I know. Summer is officially over. But as the forecast is calling for a high of 88 on Wednesday, I hoped I still had a few days to share this wreath with you. I made this back in February on a cold day when I was craving a respite from oppressive clouds. I needed some flowers.
I picked up a foam wreath form at my local craft store, and wrapped it with a lovely blue yarn that matched the blooms I had selected. I then cut my silk hydrangeas off of their stems and used a bit of hot glue to attach them around the form. A simple pink ribbon with a basic bow on top was the perfect way to hang this wreath so the flowers remained the focus.
I loved this wreath so much, I hung it immediately, and I have yet to take it down. The color on my silk flowers has held up surprisingly well against the bright afternoon sun that shines on our front door.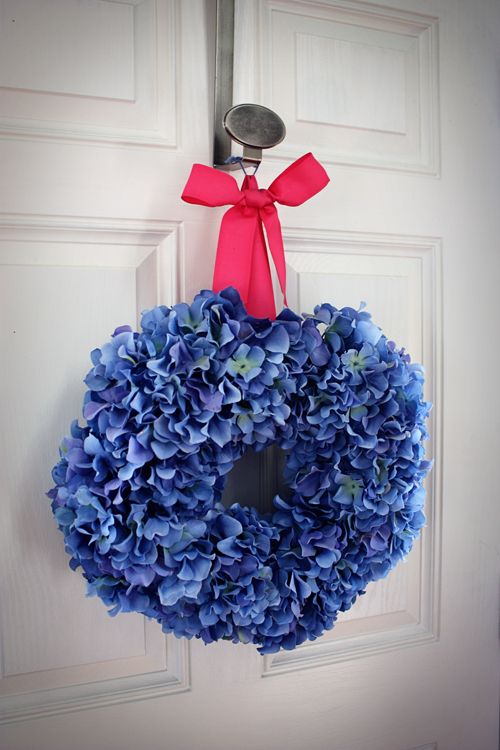 Now that fall is here, I cannot decide what I will hang to replace the hydrangeas. Something old or something new?