It's Friday. It has been a good week. Got this blog running, preschool, MOPS, CBS, and a Saturday of cheering on the Tar Heels against Idaho to look forward to.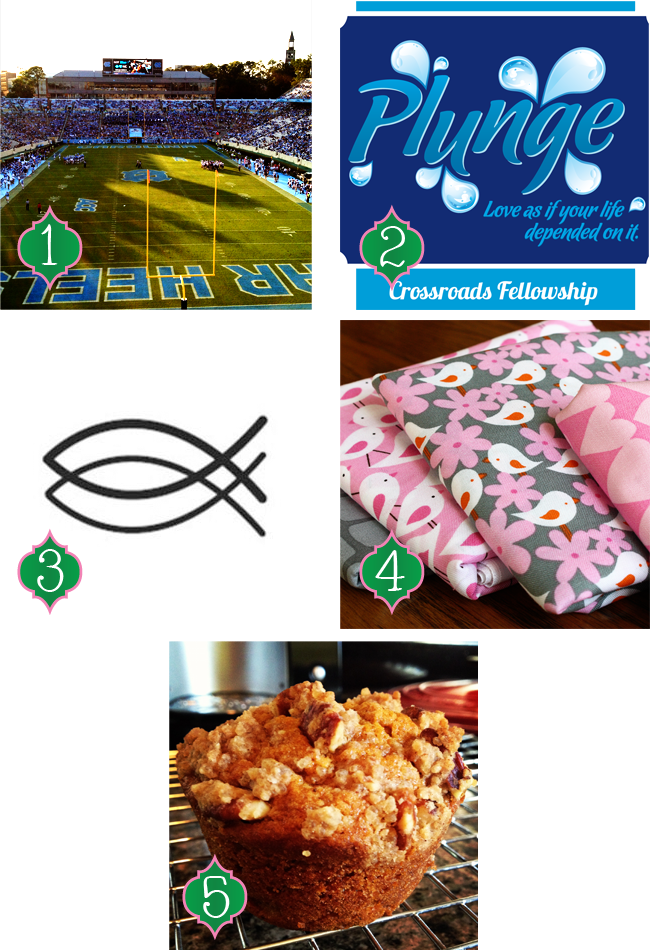 Here's my top 5 from this past week:
1. Cheering on the Tar Heels in their win against ECU.
2. Great 2nd meeting of MOPS. Super excited to work on planning out my days a little better.
3. Another exciting week studying Revelation at CBS (Community Bible Study).
4. Shopping in my most favorite store for these pretty gems.
5. Wrapping up my week with a lazy Friday morning and these delicious muffins.
Link up with Lauren at From My Grey Desk.